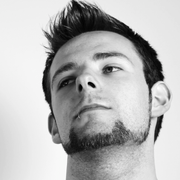 Thomas "Tomska" James Ridgewell is a British YouTuber.
Early Life and Education
Thomas was born on June 27, 1990 to two then-26-year-old Jehovah's Witnesses.[1][2] He was originally going to be named "Dudley", but his parents decided to name him "Thomas" after his twin sister, Amelia, died in his Mother's womb during a car crash. Thomas was raised a Jehovah's Witness, but he no longer holds his faith.[3] He is of English, Scottish, Irish, Russian-Jewish, Ukrainian-Jewish and German descent.
Ridgewell graduated from the University of Lincoln, where he created a series of unofficial "advertisements" for the university.
Eddsworld
Shortly after the passing of Edd Gould, Ridgewell started Eddsworld: Legacy, a donation campaign attempting to keep Edds's legacy going. Ridgewell passed to Edd's family in 2016.
Gallery
References
Internal Links
External Links
Community content is available under
CC-BY-SA
unless otherwise noted.